Record training
Either by the smartphone application itself, or with additional sensors.
Analyse performance
Assess your training and find areas of improvement.
Enhance progress
Work on these areas and speed up your progression.
Progression analysis
Keep track of your overall improvements and growth.
Training analysis
Review your rides afterwards and make adjustments accordingly.
Live session
Let the world experience your ride with you, while riding.
Connect sensors
Use external sensors for additional parameters about you or your horse.
Real-time feedback
Observe exactly what you are doing and if it is correct at any time during your ride.
Individual horses
Stay organized by creating profiles and separating rides and progression.
Routes & navigation
Discover or create new riding routes and let us lead the way.
Logbooks
Save all rides to review later and add ratings or notes.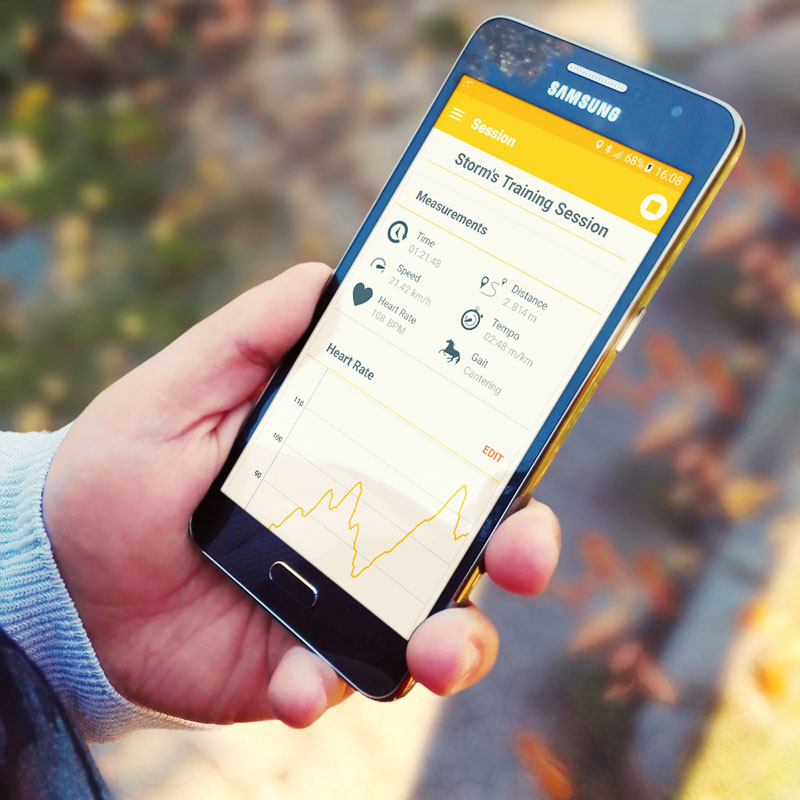 Smartphone App
The core of your Rhaebus experience. Measure everything about your rides.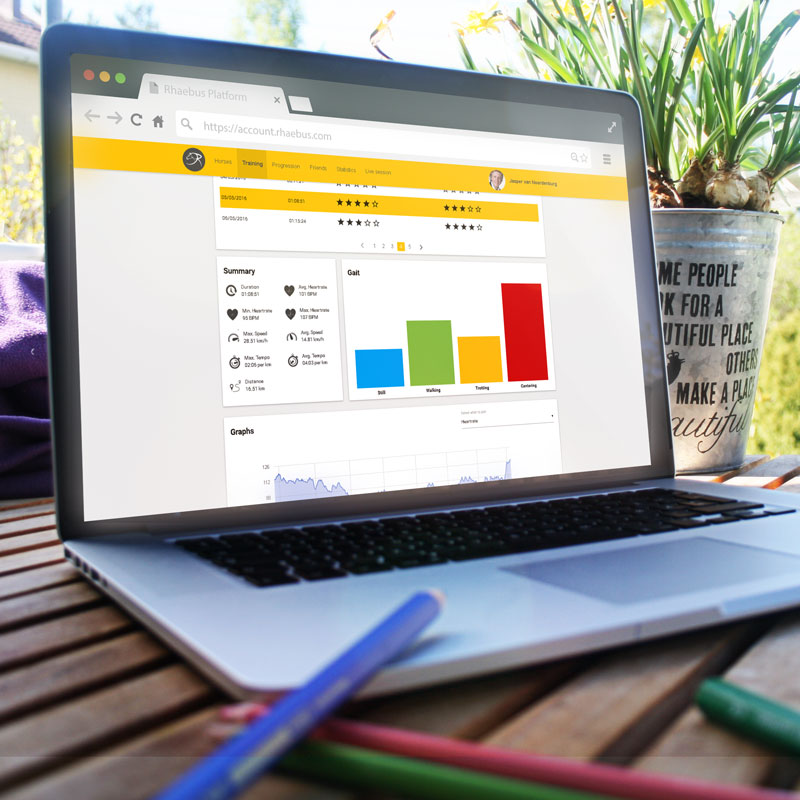 Webplatform
Gain additional insights and improve your performance using the webplatform.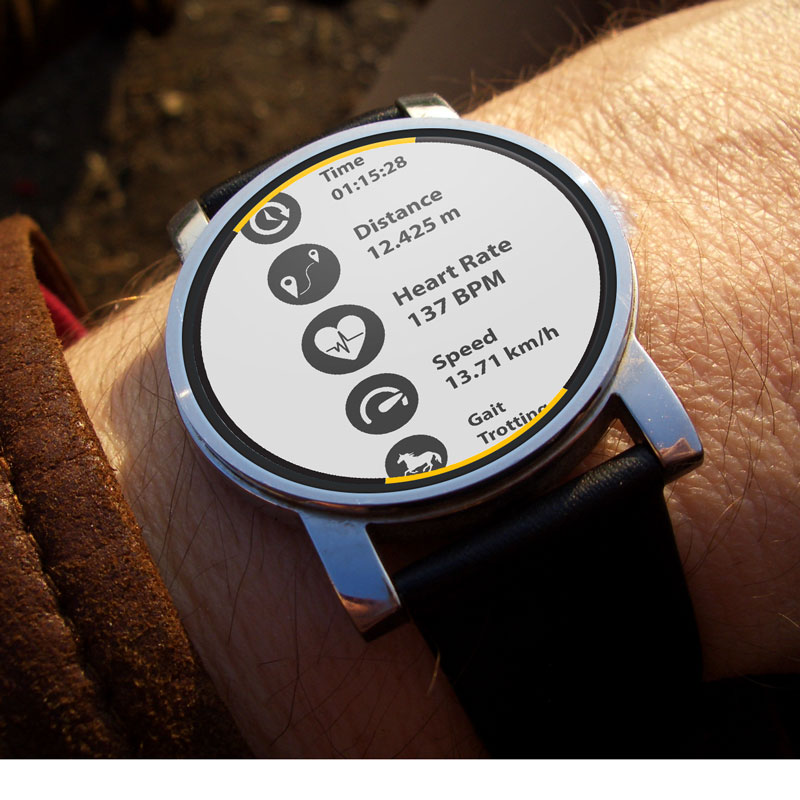 Wearables
Train more efficient by receiving feedback while riding.